"El Rum Oasis" project at the Berlin Sudan Day
Recent results of the project are presented at June 19th 2021 at the annual Berlin Sudan Day.
"El Rum Oasis" project: First report published
The first preliminary report on the excavations in Umm Ruweim during the spring 2020 field season of the project "El Rum Oasis" was published in the peer-reviewed journal "Der antike Sudan".
"El Rum Oasis" project (fund: German Research Foundation/DFG) started

Since January 2020 the WWU Münster explores the oasis of El Rum. Fieldwork focuses on the large-scale architectural complexes of Umm Ruweim, Quweib, and Umm Khafour, placed around the oasis. Additionally, the project investigates historical water ressources management techniques, and general questions concerning landscape archaeology.

"Bayuda Studies" published
In July 2018, the volume "Bayuda Studies" was published. The first "Archaeological Bayuda Conference" was held from 10 to 12 September 2015 at Münster University. The proceedings of this event present the current state of archaeological and cultural-historical research on the region. This book is, therefore, the first comprehensive collection of archaeological research on the Bayuda. Part I is devoted to the results of the initial 'Wadi Abu Dom Itinerary' survey project, which ran from 2009 to 2016. In part II, further substantial research in and about the Bayuda is published, adumbrating as well as highlighting the high archaeological potential of this region.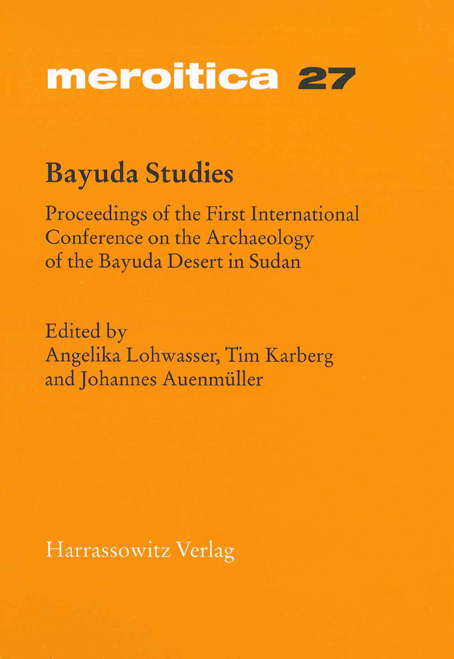 The data of the survey (2009-2016) available online ↓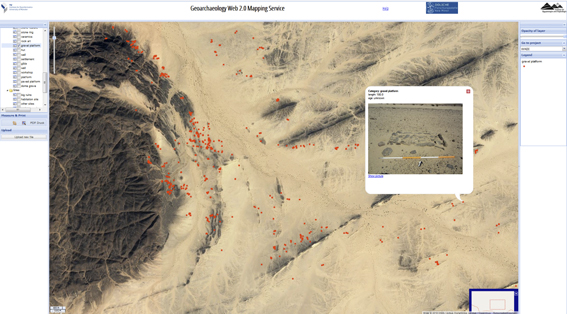 Finds from the Wadi Abu Dom on display at the Archaeological Museum Karima
After the temporary exhibition "Tod und Ewigkeit" at the Archaeological Museum Münster, the finds of the 2015 funerary excavations which were restored in cooperation with the Hochschule für Technik und Wirtschaft Berlin have returned to Sudan. The find convolute consists of arrowheads made from iron, an archer's ring, and a large amount of faience beads (which are now – as one possible reconstruction of their initial appearance – assembled as a necklace). Since autumn 2017, the finds are part of the public exhibition of the Archaeological Museum Karima near Gebel Barkal.